According to current government proposals, football fans who are not yet completely vaccinated against Covid-19 would not be allowed to attend the Premier League matches and other major events. If any controls are implemented, the football officials and clubs want to ensure that crowd attendance runs smoothly and efficiently, therefore a trial procedure will begin soon.
The trials will evaluate how quickly and effectively the system can operate, as well as whether supplementary technology is needed. It is anticipated that having mobile phone checks in addition to ticket inspections may considerably impede admission, therefore clubs may look into activating tickets through the NHS app sooner or later.
Vaccine Passports for Premier League
Vaccine passports for Premier League games are expected to be compulsory at some point in the future. Supporters who wish to attend games would have to show proof that they have been properly vaccinated against Covid-19. The Premier League will work collaboratively with teams to assist them with trials, and public health is seen as a top concern across the league.
The Premier League clubs have also recognized the commotion at Wembley for the Euro 2020 final, and how a huge number of fans managed to avoid COVID-19 checks. This event contributed a lot to the ongoing discussion about the possible mandatory requirement for the Premier League.
When will the COVID Passport take effect?
As previously rumoured, fans will be required to produce vaccination passports upon entrance to Premier League matches and other big events with a capacity of more than 20,000 spectators in October. Ministers want to limit the danger of Covid-19 transmission now that other prohibitions have been relaxed, therefore the proposal would apply to all 92 pro football teams in England. It may also be expanded to lesser divisions and other sports throughout the nation. Passports might be implemented at unseated events like outdoor music performances and celebrations if the capacity limit is as low as 5,000 participants, due to worries about people interacting in close vicinity.
"It's important that fans can continue to watch sporting events over the autumn, which is why we're exploring the role vaccines might play in this. This will not only allow full capacity stadiums but has the added bonus of incentivising people of all ages to go and get their jab," a government source stated.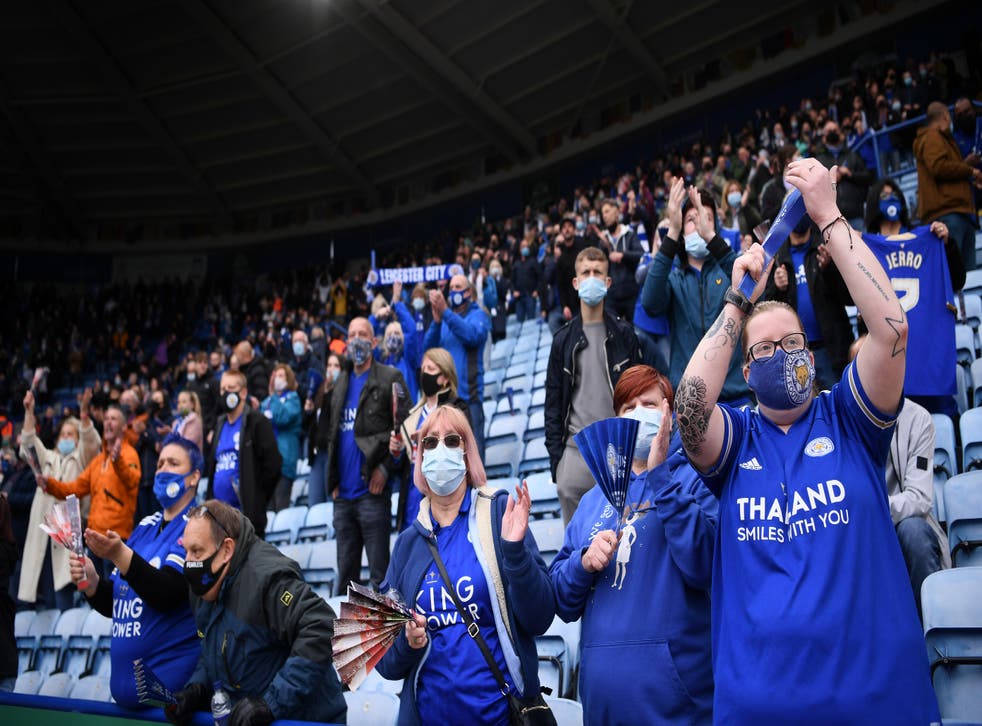 What's next for Premier League fans?
A debate among Ministers whether a recent negative COVID-19 test is necessary to give admission to football matches instead of proof of vaccination is ongoing. However, the usage of testing in nightclubs has been ruled out, with customers being prohibited from accessing establishments starting in September.
Furthermore, Labour has criticized the proposals to introduce passports at sporting events, with shadow sports secretary Jo Stevens claiming that testing would be far more effective.
"To insist on vaccine passports less than a month before the start of the season will cause major disruptions, especially for clubs at the lower end of the pyramid. Labour has been clear that the use of Covid vaccination status alone will exclude those who can't be vaccinated or haven't had the jab because of delays. Being double jabbed doesn't prove you aren't carrying the virus. Testing for access to venues would be more efficient," she said in a statement.
Sir Patrick Vallance, the chief scientific adviser, has specifically announced that nightclubs had the potential to produce "super spreading events," although it is unknown how much football matches have a part in the transmission of Covid-19.
Excited for the Premier League or other sporting events? You don't have to witness the game to win. With the help of Asian sportsbook providers like VOdds, you can participate and place bets inside the comfort of your home. Access your favourite sportsbook with VOdds today!